Aid to Women in Distress :
Since its inception, ICWA has provided help to hundreds of women in distress or those ostracized by the society culture. This help is in the form of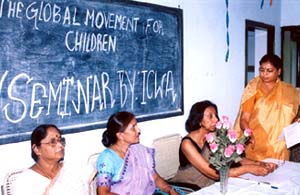 Marriage Counselling
Psychological Counselling
Legal Aid
Job Placement
Financial Aid
Education
All records are keep. Full confidentiality is maintained.